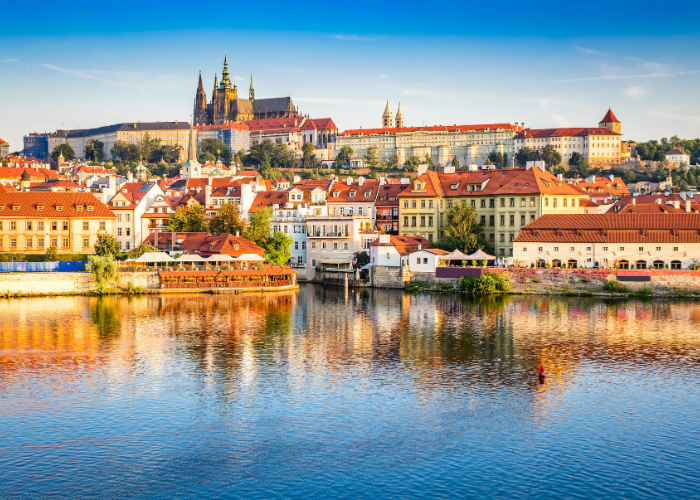 The best beer cities in the world
June 23, 2023
Beer has been integral to human culture for many years, particularly in the 21st century. It's enjoyed across the globe, and there are some cities that are particularly famous for their beer culture. In this article, we will explore the best beer cities in the world. If you're a beer lover, strap yourself in, your adventure is about to begin… in Munich.


Munich, Germany
Widely considered the beer capital of the world, Munich is home to many popular breweries, many of which have been in operation for centuries. These breweries produce a wide variety of beers, from light lagers to dark ales - you're truly spoilt for choice! Fortunately for Munich, it is located next to the largest contiguous hop-growing area in the world, the Hallertau, where approximately one-third of the world's hops are cultivated, it is also recognized as one of the finest spring barley-growing regions in Europe.
Another reason why Munich is one of the best beer cities in the world is they host some of the best festivals, particularly Oktoberfest. The festival attracts millions of visitors from around the world every year, who come to enjoy the specially brewed Oktoberfestbier and experience the festive atmosphere. The origins of the festival date way back to 1810 as it is a celebration of Bavarian culture and tradition. 
Across Munich, there are countless pubs and beer gardens for you to indulge in. There's no better way to enjoy a tasty, refreshing beer than in the hot sun and a Munich beer garden in the summer is the perfect place for it Here at The Epicurean, we're proud to boast a craft beer collection dedicated to German breweries. We have a wide range of German lagers for you to choose from; here are our current favourites: Augustiner beer, and Tegernseer Hells.
Included in our range are countless popular German beers, and if you would like to purchase them as a gift for someone special - we can accommodate you too. Our Gerrman beer gift set contains a delicious range of German lager, which is guaranteed to make your mouth water. 


Brussels, Belgium
The next best beer city on our list is Brussels in Belgium. Filled with cosy pubs, bustling beer halls, and lively beer gardens; there's not much Brussels can't offer to beer lovers. Locals and tourists are spoilt with the variety of beer options available to them. There are also plenty of beer festivals throughout the year for you to visit too, such as the 'BXLBeerFes' which is hugely popular among the locals; dozens of breweries in Belgium offer unique tasting sessions which will blow you away!
Brussels is also known for its famous bars that are must-see destinations. The Delirium Café, for example, holds the Guinness World Record for the bar with the most beers on tap, with over 3,000 different beers available. This is definitely worth visiting! Also, the Moeder Lambic is another famous bar in Brussels you have to visit. It's known for its extensive selection of Belgian beers and cosy atmosphere, which is perfect for you to embrace Belgian culture and relax at the same time. 
At The Epicurean, we only offer the best Belgium beer to our customers. Our current Belgium collection boasts some of the country's finest lagers: a Du Pont, Chimay, De Halve Mann, plus much more. Get in touch with our team today to find out more.
Prague, Czech Republic
Located in Eastern Europe, Prague, in our opinion, is the most beautiful city on our list. To sum up the area in a few words: Colourful, vibrant, and welcoming. The streets are filled with superb locals who are friendly and welcoming. Rich history lies within its core, which reflects the city accurately; and signifies the importance of the ground you walk on. This importance is, of course, the brewing of beer.
Prague's beer culture dates back to the 10th century, and it's been brewed using traditional methods for centuries. It's renowned for its high quality and unique flavour, which captivates beer enthusiasts around the globe. There are over 400 breweries in or around Prague, which makes it the perfect playground for beer lovers to sample their delicious beverages. Some of the most popular beer brands originate from Prague. Brands such as Pilsner Urquell, Budweiser Budvar, and Staropramen are brewed in this region; and interestingly, they offer tours to visit their factory and learn about the brewing process and sample some of the goods.
Overall, the beer is great, the locals are wonderful, and the city is a fabulous place to be - what's not to like about Prague?
If you're unable to make it to Prague, then don't panic, we have you covered. At The Epicurean, we provide a range of Czech lagers so you can experience the taste at home. We recommend you try Vinohradsky Pivovar, Vinohradska 12, Czech Pilsner and the Vinohradsky Pivovar, Vinohradska 11, Czech Pilsner.
Dublin, Ireland
Next on our list, is one city you don't want to miss out on. Home of the iconic 'Guinness', Ireland is notorious for its vibrant culture and rich history of brewing beer. Brands such as Guinness, Smithwicks, and Jamesons, have enlightened beer enthusiasts and newbies alike, which makes it a popular destination to visit all year round. The city is filled with traditional Irish pubs, and modern beer gardens, where locals and tourists alike can enjoy a pint of beer in a convivial atmosphere. We recommend you visit the Brazen Head and O'Donoghue's, both of which will provide you with high-quality beverages and good laughs!
Also, there are several beer festivals that occur in Ireland throughout the year, such as the Dublin Craft Beer Cup, the Great Irish Beer Festival, and the Irish Craft Beer and Cider Festival. Whilst you're there, you will have the opportunity to try some of Ireland's best beverages - this is not one you will want to miss. 
If you're looking to try Ireland's best beverages, then why not check out our Irish beer collection?
Portland, USA
With a thriving craft beer scene and over 70 breweries situated in the city, Portland is a fantastic beer-drinking destination. Offering countless classic IPA's, stouts, sours and fruit beer; there isn't much Portland doesn't offer in terms of beer. Several beer festivals occur throughout the year, including the hugely popular Oregon Brewers Festival and the Portland International Beerfest. Both of which offer samples of hundreds of beers from local and international breweries; which makes Portland a top destination for beer craft lovers. 
The vibrant beer culture throughout the city heavily focuses on community and inclusivity. Whether you're a casual or serious beer drinker, Portland has something to offer for everyone. If you can't reach this great city, then don't worry - we know where you can purchase these great American beers. Click here to try Portland's best beers.