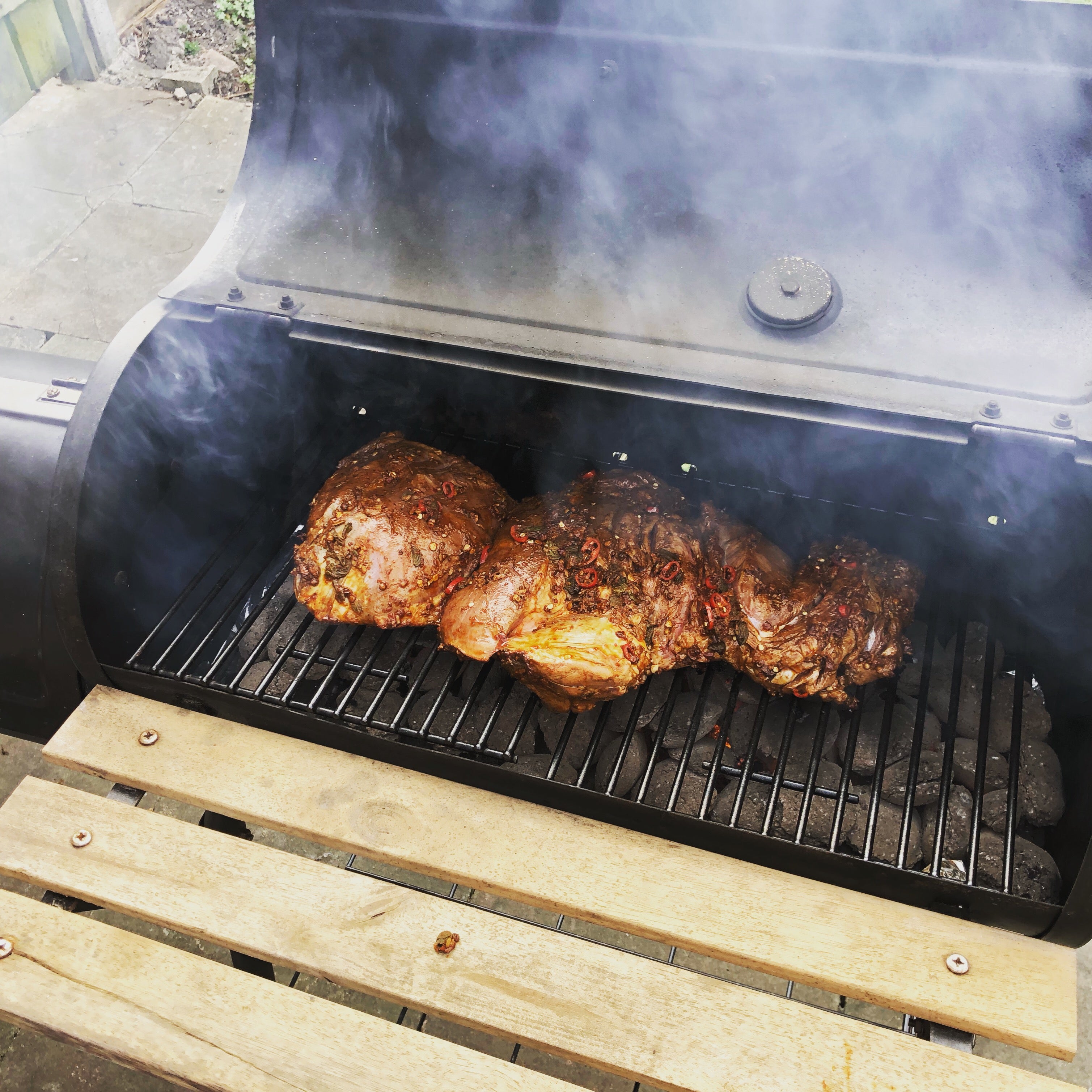 By Charlotte Knowlson. Photo by Charlotte Knowlson. Food by Daniel Johnson.
Take a look outside. It's gorgeous out there isn't it? Glorious sunshine, blue skies and birds tweeting. It's just begging us to fire up the barbecue and crack open a few beers. But as well as being the perfect accompaniment to barbecue, beer is a fantastic ingredient to add into your barbecue recipes. We've put together a few ideas for barbecue recipes, as well as beers to pair with your food.
Seafood & Saison & Sours
There's nothing that says summer like big, juicy tiger prawns smothered in garlic butter and grilled al fresco. Many will reach for a glass of white wine to wash them down. But how about a light, spritzy Saison? Saisons are bubbly Belgian farmhouse beers which embody summer. They tend to have subtly peppery flavours and a refreshing dryness which go fantastically with seafood. Try Brasserie Dupont's Saison Dupont, or Little Earth Project's Organic Harvest Saison, or, a local favourite, Thirst Class's Farmhouse in Your Soul. If your palate prefers a tarter white wine with your shellfish, try a gose. These German sours are tart with touch of sea salt, often with fruity additions and citrus-fruit sharpness. Try Wild Beer Co.'s Sleeping Lemons or G is for Grapefruit from New York's Evil Twin Brewing.
BeerBQ Sauce
Marinating your meat with homemade barbecue sauce and then basting it throughout cooking makes your meat fantastically sticky, caramelised and moist. It's even better when beer is a major component of your barbecue sauce. You can even cheat by picking up a ready-made barbecue sauce and reducing it on the hob with a big slug of your beer of choice. We recommend trying a smoked stout or porter. These will boost the smoky barbecue notes, and the flavours of a darker beer won't get lost in the spicy marinade. Smokeless by Red Willow is a smoked porter with chipotle chillies - perfect for a spicy barbecue pork marinade. And to drink? For a nice, spicy and sticky piece of meat drenched in homemade barbecue sauce, we'd suggest a citrussy IPA, such as Jai Alai from Florida brewery Cigar City.
Beer Brining
People who are serious about barbecuing are happy to dedicate time and energy to brining meat for hours to create the perfect tender, juicy barbecue. Brining not only infuses meat with great flavours - it tenderises the more flavourful but tougher cuts of meat and injects them with the moisture needed to prevent shrinkage and dryness from barbecuing. For a spatch-cocked barbecue chicken, consider using a light, peppery or citrus Saison to brine your meat. Throw bay leaves, thyme, and lemon peel into your brine to infuse the beer and the bird with herbal citrus notes that will boost those in the beer. Alternatively, a decent lager will also do the trick! When barbecuing beef, brine with a dark beer such as a stout. Coffee stouts such as Magic Rock's Common Grounds go exceptionally well with flavourful beef and the smoky flavour of barbecue.
A word of caution…
It's a good idea to avoid hoppy beers when cooking with beer. Why? Well, hops are a bittering agent. When you cook with hoppy beer, you can inadvertently transform fresh hoppy flavours into astringent bitterness which can ruin a great meal.